"The truth is that I have suffered long bouts of depression since the US Open in 2018 and I have had a really hard time coping with that. Anyone that knows me knows I'm introverted, and anyone that has seen me at the tournaments will notice that I'm often wearing headphones as that helps my social anxiety."
This statement is sad yet devastating especially since it came from Naomi Osaka, who at 23 years old is a four time Grand Slam champion and perhaps one of the few players with the pedigree to carry forward the dominance on the tennis circuit just like Serena Williams. The statement made on the second day of the French Open (2021) formed part of Osaka's withdrawal announcement from the tournament. She cited mental health and anxiety as the reasons for her to get off the circuit for an unspecified period of time. Four days before the tournament started, Osaka had announced that she will not attend post-match press conferences at Roland Garros because of the mental health toll. As a result, she was unsympathetically fined $15,000 after her first-round win and threatened with disqualification from the French Open and future Grand Slams if she continued to boycott media duties. A reaction devoid of any semblance of empathy.*
The world's biggest name in the tennis circuit battling depression.
Though shocking, it is not uncommon to hear about it among the sportsmen and women who entertain us with their skill, power, grace and that never say die spirit. Even superstars like Michael Phelps and Serena Williams have suffered from depression. The National Collegiate Athletic Association (NCAA), the non-profit and the largest body of student athletes in the United States claim that more than 30 percent of their athletes surveyed reported feeling depressed over the course of a year. Competitive failure was cited as the primary reason. In cricket, England's opening batsman Marcus Trescothick was perhaps the first big name who openly admitted to going through anxiety and depression. He could not cope with travelling overseas and was found by one of his teammates howling like a baby in a Heathrow toilet while waiting to board a flight to Australia. Jonathan Trott, Glen Maxwell, Shaun Tait, Graham Thorpe, Monty Panesar, Andrew Flintoff, Robin Uthappa, Sarah Taylor and many more cricketers have suffered from mental health issues. Will Pucovski, Australia's rising star is a 22 year old batsman who opened with a brilliant half century against India in early 2021. In spite of his great start, he has taken a break from cricket. Reason: Mental health issues. The list is endless and will fill pages but the good thing nowadays is that the professional athletes are talking about it openly. They are keen to discuss what they went through and how they coped with it. As a result, depression and mental health related issues are no longer considered a taboo at least among the larger sporting fraternity. Recently Indian icons Virat Kohli and Sachin Tendulkar also spoke about their own battle with anxiety and how it affected their game and life. Theirs was during a particular tour or a phase in their life but there are so many others who battle chronic depression. In other words, Virat and Sachin were referring to situational depression but someone like Trescothick and even Osaka suffer from clinical depression which is both frequent and long term. Many have lived through depression during their entire playing career. And most without any professional or medical help.
No human is immune to anxiety, depression, stress and worry. Each one of us goes through these feelings; some less frequently than the other. Majority of us cope with these feelings as a natural part of our life. It is in fact the ebb and flow of life. But for some, these feelings are catastrophic, with an inability to control and cope with them. The modern 21st century lifestyle is a lot more competitive, stressful and complicated and it will only get more difficult. The emergence of Covid-19 hasn't helped either. While technology offers many solutions, it has also laid down new challenges in the form of the emergence and expectations of social media. Our daily existence is not the same as it was, let's say, a decade ago. Our daily highs and lows these days are decided by the number of likes and views on social media. And this way of life starts at a very young age. For a sportsperson, this scrutiny is amplified as one bad performance can invite a backlash on social media.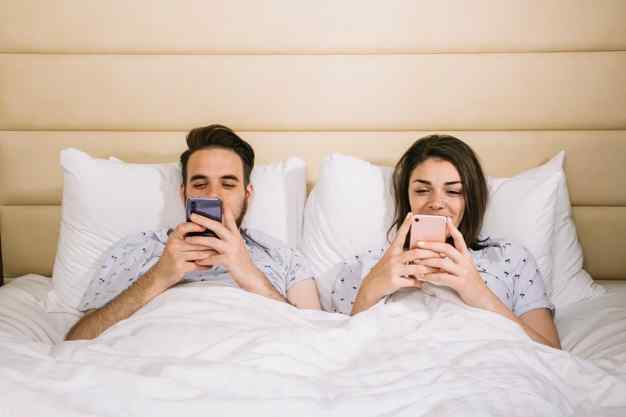 Sports is no longer a game played only as a means of recreation and enjoyment or to experience the satisfaction of representing your country or club or any entity. Your standing in sport is directly linked to the amount of money you make. It's a great thing that sport is now as big a profession as any other and can get you both, the name and fame, and ensure a comfortable life. However the commercialization of sports such as football, basketball, cricket, golf and tennis to name a few have forced the athletes to succumb to the pressure of handling criticism, the pressure to succeed and the fear of failure. Ask any young Indian cricketer between the age of 13 and 19 years of age what his ambition is and the majority mention playing in the IPL rather than representing their state or country.
No wonder, mental health issues have become such a torment for many players. Many of them are very young and have just started playing their game of choice when they should be learning the skill and enjoying the sport. Hence, now is the time to address the elephant in the room. It is vital that apart from physical training and other fitness related activities, all sporting bodies give equal attention to the mental training side of athletes. Mental training should become a core curriculum of every school's sports program which should then be carried out by the colleges and clubs, and eventually the national teams should also have a full time mental training coach. I am not saying that everyone has depression and anxiety issues that are insurmountable but everyone does face the various pressures that the modern lifestyle lays at their doorstep. This will only make the person better equipped to handle a particularly difficult situation. It's as simple as being physically fit and hence meeting the physical challenges better. It is the mental aspect that we are now strengthening.
Through "Cricketers' Foundation" (www.cricketersfoundation.org) a public trust of which I am a founding trustee, we have recently launched free mental health training sessions for Mumbai's teenage cricketers – both boys and girls. We started this initiative in April and have been overwhelmed with the response. The first batch had boys in the age group of 18 to 20 years and their enthusiasm and understanding of the importance of these sessions makes me feel satisfied and sanguine. We have had instances where a couple of the boys had to go back to their village due to the pandemic and because of poor internet connectivity had requested our sport psychologist to conduct their sessions once they are back.
These are early days and I am confident that with continued awareness and encouragement from parents, coaches and other mentors, our future stars will embrace mental training as eagerly as they have embraced the physical fitness regime. Perhaps it's time for the BCCI to appoint a full time mental health training coach amongst the several coaching staff they currently have. It's time that we create a mental health support system that will keep the players happy and in a positive frame of mind.
Remember, physical strength will get you to the start line, but mental strength will get you to the finish line.
For more information on Cricketers' Foundation and its various programs, please visit our website or write to me at cricketersfoundation@gmail.com
'* At the time of writing this blog, it was heartening to note that in the aftermath of Naomi Osaka's withdrawal from the French Open, the Wimbledon tennis committee and WTA are making sincere efforts to address the issues highlighted by Naomi Osaka. Her main sponsor Nike too has issued a statement supporting her. A welcome direction towards the development of a mental health support system.