The last time I wrote a blog on playing cricket beyond fifty years of age was in December 2021.
That was when I played my first tournament as a fifty-one-year-old at the lush green Omtex ICWC cricket ground. Last week after many more matches and a few good batting performances, I participated in a first of its kind auction for fifty plus players at the 50+ World Premier League. Yes, you read it right. There was an auction and it was aptly called the "World" Premier League since there were many players from the U.A.E., US, South East Asia, UK and all over India including the Andaman & Nicobar Islands. A truly global feel unlike the Americans calling the NBA Championship, the World Championship.
I decided to throw my hat in the auction ring as the owner of a team called Bears. The auctioneer was none other than a professional in Charu Sharma and there were three more teams apart from Bears. Wisely named – Tigers, Lions and Gorillas, with these beasts signifying qualities of tolerance, power, strength and intelligence, an abundance of which was seen over five days of hard fought, quality cricket. There was as usual a lot of camaraderie, banter, leg pulling and some serious cricket. What else would you expect when almost sixty cricketers between the age of fifty to sixty-five get together? Some had played cricket at the first class level and most at the college, university and state level.
Mine was a last-minute decision to own a team and I am glad I did so. It ensured that I could learn about how an auction works and pick players based on a notional value but with all the rules and trappings of a real auction. Another advantage was that I could captain my team and enjoy the team building process that goes with it. The auction evening was fun filled and managed effortlessly by Charu who seemed to do this everyday. One felt as if we were in the shoes of a Parth Jindal or Sanjeev Goenka as we went about bidding and getting the players we wanted. Most of the team owners seemed pleased with their picks and this was reflected in the four balanced and equally strong teams that took the field. The matches were so close and competitive that at the end of day two, all four teams were on two points having won one and lost one game.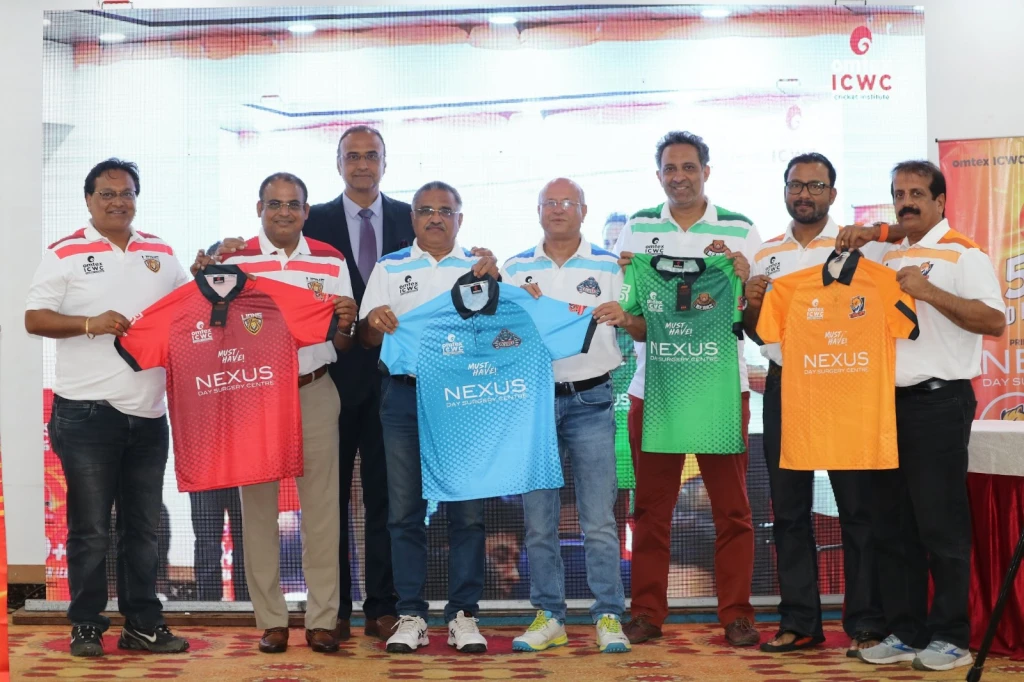 We won our first game easily with our batting stars that included everyone's favourite Pradeep Kshirsagar and Nitin Akre scoring 60 odd runs each and taking us home with 8 wickets in hand. We had a decent bowling attack led by a Shane Warne style leggie in Subodh Chabbria reflected both in his action and verbal barrage. He followed this with some outstanding catching and fielding. Our seam bowlers – Devendra Choudhary and Sreeram Shimoga gave us early break throughs and we managed to bowl in the right areas. We considered ourselves as the favourites to win the title but were quickly brought crashing down to earth the next day. And further down the day after. We had now lost two matches in a row. One of which we should have won comfortably, while we were completely outplayed in the third. But not before watching our own Bahubali -Kapil Shendge from Indore. He is an outrageous hitter of the cricket ball but even his seven huge sixes and 70 odd runs were not enough for us to defend our total. Now we were left with no choice but to win the final match -our fourth and that too with an eye on the net run rate NRR.
And we won in style showing some committed team work and brilliant fielding. We shot out the team that had beaten us the previous day, for a partly 57 and chased this total down with ease in less than 10 overs. Miracles do happen. Now we were in the finals against a team that was going from strength to strength – The Tigers. They were a team with star players in the form of Biju Nair, their captain Lucky Abbas, Sujit Salian and Sunil Raheja from Dubai, supported by Nitin Naik from Anand who were their batting stars. While in Velu TS from Bangalore and Ashish Redij from Mumbai who were the leading wicket takers, they had two formidable left arm quicks. We went in as the favourites but were outplayed exhibiting our worst performance with the bat, ball and fielding. We lost badly, but happy that we lost to the best team among the four. The only consolation for us was that our own Kapil was voted the player of the tournament and he waltzed away with a BGauss E Scooter. Richly deserved.
Playing serious cricket, sprinting around like twenty years olds, batting and bowling as if we could give the current international players a run for their money. This is all we did during the day – but once the sun set, all these cricketers started flaunting their enormous singing and dancing talent. Raju Sutar, Kapil and Hitesh Patel led the way with some melodious numbers and were ably supported by this young, multi talented under 19 captain of J & K girls' team – Sheena Saraf. She is the daughter of our exuberant wicket keeper batsman from Delhi – Satish who was brilliant behind the stumps throughout the tournament. Sheena who has an euphonious voice put all our performances to the backburner and helped calm our nerves and aching muscles.
Vijay Patel the owner and director at Omtex ICWC ensured that no stone was left unturned as he with his partners, sponsors, his dedicated and super-efficient team put up an event that could certainly match the execution of the IPL tournament. More importantly it was the passion and love for the game that came together with many players like Ratanji Sharma, Noah Ashtamkar, Anant Narale, Sreeram, Raghuveer, Udaya Kumar and Ravi Khadye who are way beyond sixty years of age but who show the enthusiasm and vigour of a teenager. This blog is my humble tribute to all of us who gave this auction based tournament the required fillip and I wont be surprised if there are more than a dozen owners knocking on Vijay bhai's academy doors in the coming months.
Remember that Each Day Is a New Opportunity to Improve Yourself. Take It. And Make the Most of It.