My first visit to Bhubaneshwar was in early February this year and that maiden trip was a pleasant revelation to me as reflected in my blog https://nudgesports.in/odisha-the-soul-of-sports-in-india/
Odisha as we all know is famous for its temples – namely the Jagannath Temple (Juggernaut – its anglicized name) and the Konark Sun Temple. But after my second visit to Bhubaneshwar earlier this week, I believe that the real and affirmative juggernaut of Odisha is hockey and the ever evolving, state of the art Kalinga Stadium.
When I visited in February, it was to work with Abhinav Bindra Target Performance (ABTP) and their partner, the Odisha FC women's team and to further explore opportunities for Nudge Sports to work with the other High Performance Centres (HPC) based there. The best HPCs from all over India have established themselves at the Kalinga Stadium and in Rourkela. To name a few, there is the Odisha Naval Tata Hockey HPC, Reliance Foundation's HPC for track & field athletes, JSW swimming HPC, Aditya Birla sponsored Gagan Narang's shooting HPC, Khelo India's State Centre of Excellence (KISCE) for athletics, hockey, and weightlifting, Tennis HPC and the soon to open Gopichand Badminton Academy. These are just the top tier names. There are several other academies across sports who are making the best use of the top-class facilities available at the complex. And the most encouraging part is that they target not just the elite athletes but also the grass roots and tribal kids.
With Hockey India working out of an office block at the Kalinga stadium, the state of Odisha has hosted several international sporting events, including the 2018 & 2023 Men's Hockey World Cup, the 2020 FIFA U-17 Women's World Cup and many International Asian events for tennis and athletics. The sports stadiums in Odisha include apart from the Kalinga Stadium complex, Barabati Stadium in Cuttack, the recently launched Birsa Munda International Stadium where the Hockey World Cup final was played in Rourkela, the East Coast Railway Stadium, the KIIT stadium and many more. Clearly a plethora of strong infrastructure to host any international standard event.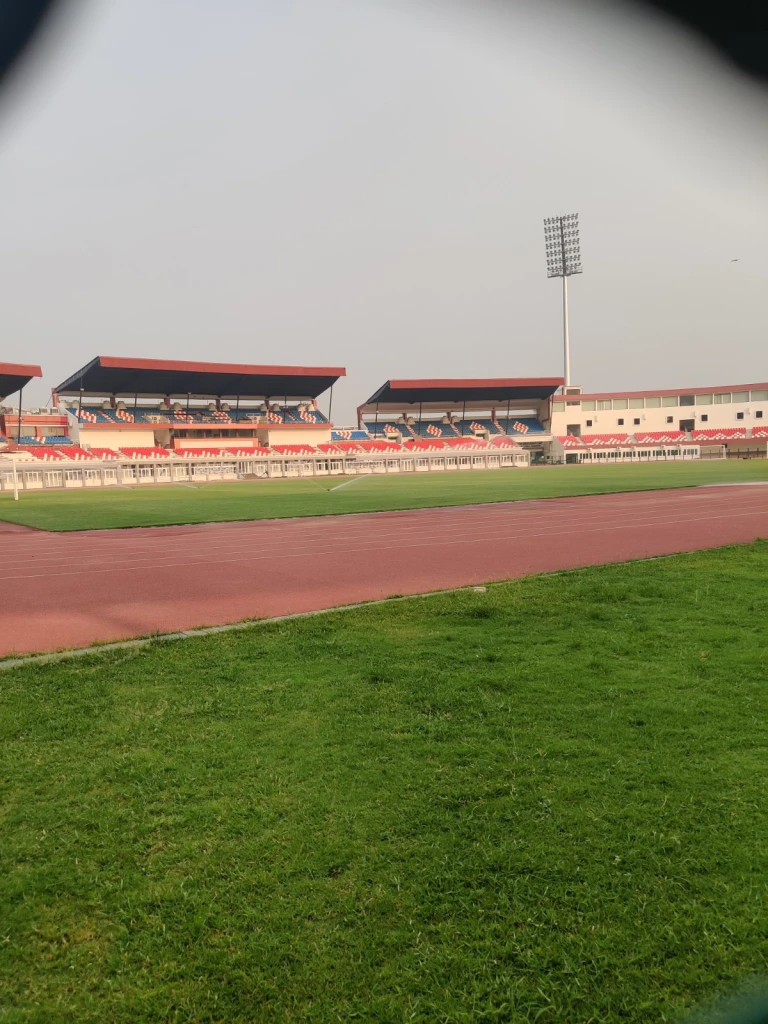 The state government has not stopped at this development and as I write, work is underway with amazing efficiency and passion to construct a state of the art 100 M and 200 M indoor running track. The first of its kind in India that will be managed by the Reliance Foundation. In addition, there is an aquatics stadium being built for diving and swimming and also a gymnastics stadium. The buzz inside the Kalinga stadium complex is invigorating and addictive. As I stepped out for a morning run, I saw smartly attired young boys and girls cycling or walking towards their respective venues. This was at six in the morning with the summer sun already beating down upon us. Their confident demeanour, purposeful walk, and the hunger to perform energized me, bringing a broad smile on my face.
During this trip, Nudge Sports with a team of three sport psychologists were tasked to conduct group orientation sessions on the importance of sport psychology and mental conditioning for performance enhancement and athlete well-being. We addressed around sixty HPC hockey bplayers – boys and girls between 14 and 18 years of age who were a part of the Odisha Naval Tata Hockey HPC (ONTH-HPC). Most were from Odisha but there were a few from Jharkhand, Chhattisgarh, Delhi, MP, UP and Manipur. In addition, we spoke to the parents and kids from the hockey summer camp program, the coaches and the support staff at the HPC. But the highlight of these sessions was our interaction with the rural and tribal girls from the interior of Odisha who were invited to practice and play hockey. There were forty-five girls between 8 to 17 years of age. They were so determined, disciplined, well-mannered and had that winner's look in their eyes. They spoke confidently in both Hindi and English and expressed how grateful they were to get this opportunity to play hockey. They have strong role models in Namita Toppo, Sunita Lakra, Deep Grace Ekka, Llilima Minz and more from Odisha's tribal belt to inspire them to achieve their dream of playing not just for Odisha but also for the country.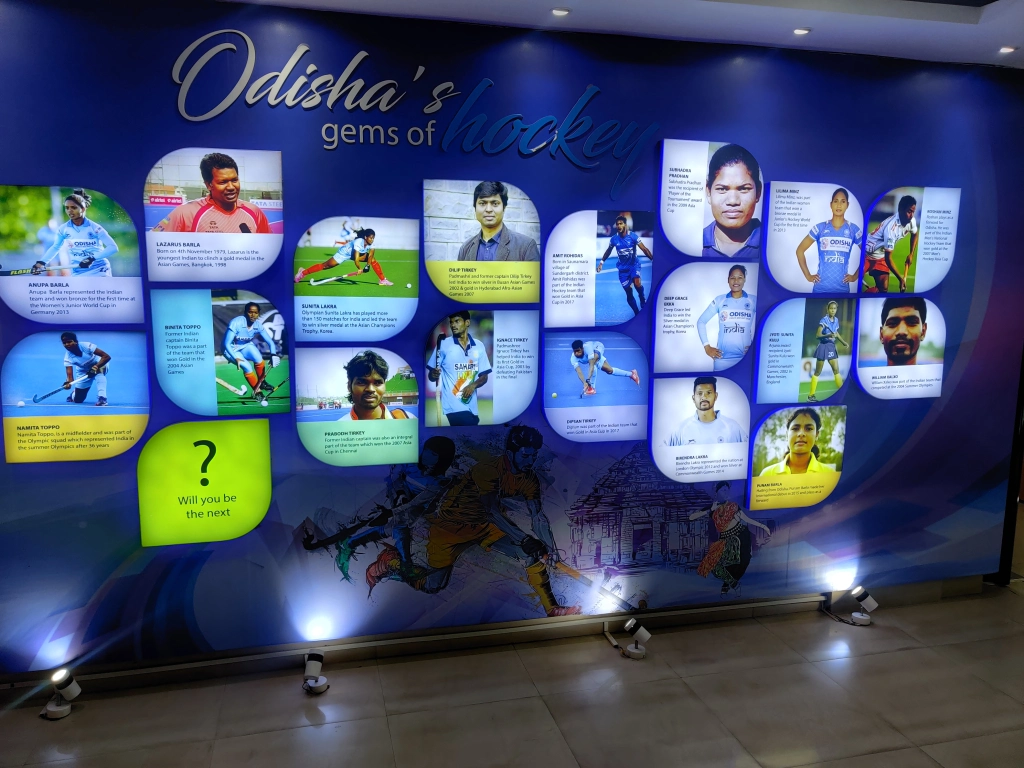 The hostel facilities, toilets, food, training facilities, recovery support and gymnasium are top of the line with all comforts taken care of. We stayed at the same hostel and ate the same food as the ONTH-HPC players and were pleased with the hygiene and maintenance. The staff who look after the maintenance, hospitality and training are so invested and eager to make a difference to the lives of these young athletes that it makes me wonder why a similar approach cannot be replicated all over India especially in my home state of Maharashtra. The abysmal state of the Balewadi stadium in Pune is a case in point. I doubt if the Maharashtra Chief Minister or the State Sports Minister have ever visited Balewadi. I reckon they are too busy abusing and tweeting expletives to their equally greedy and incompetent opposition party members. Perhaps a visit via Bhubaneshwar may nudge them to act and improve on the already developed but poorly maintained infrastructure at Balewadi.
It is our collaborative responsibility to provide this kind of infrastructure – hard support as well as all the soft supports to make our athletes' world beaters, resilient and emotionally as well as economically independent. Playing helps the young ones to learn the values both on and off the field. Kids who play sports actively when they are young, turn into stronger and value conscious adults. And the primary technology for learning is playing. It helps them to adapt, work as a team, empathize and think critically. Let us hope and pray that model developed by the government in Odisha is replicated across India, which will help our athletes develop and prosper.